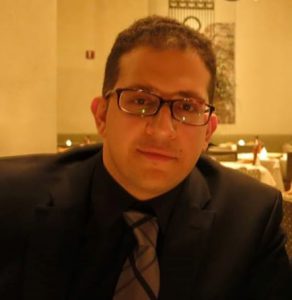 Postdoctoral Associate
Department of Chemical Engineering
Massachusetts Institute of Technology
Room 66-311
svoskian@mit.edu
Education:
Ph.D. in Chemical Engineering, MIT (2019)
M. S. in Chemical Engineering Practice (MSCEP), MIT (2015)
Bachelor of Science in Chemical Engineering and Chemistry, Worcester Polytechnic Institute (2011)
Research Interests:
Electrochemically mediated separation of gases.
Stimuli responsive separation of small molecules and nanoparticles.
Publications:
Sahag Voskian, T. Alan Hatton. "Faradaic electro-swing reactive adsorption for CO2 capture." Energy Environ. Sci., 2019 (DOI: 10.1039/C9EE02412C).
Alexander T. Murray*, Sahag Voskian*, Marcel Schreier, T. Alan Hatton, Yogesh Surendranath . "Electrosynthesis of Hydrogen Peroxide by Phase-Transfer Catalysis." Joule, 3, 1-13.
Xin Su, Sahag Voskian, Russel P. Hughes, Ivan Aprahamian. "Manipulating Liquid-Crystal Properties Using a pH Activated Hydrazone Switch." Angew. Chem. Int. Ed. Engl. 2013, 10734–10739.